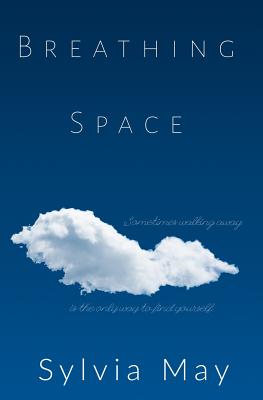 Breathing Space
Paperback

* Individual store prices may vary.
Description
Sometimes walking away from your life is the only way to find yourself. Lydia's vacation on Hyde Island turns into a journey of self-discovery. The island so entices her that she decides to stay, forsaking her family and obligations in Toronto. Her new life on the lush green island is peopled with a hippy scientist, a dashing southern gentleman, an unsavoury boss, and an undocumented Mexican hotel maid with a sad history. As Lydia makes one questionable choice after another, she soon begins to understand why she so easily succumbed to Hyde Island's lure.
Createspace Independent Publishing Platform, 9781519269447, 248pp.
Publication Date: November 13, 2015
About the Author
Sylvia May writes women's fiction with characters who approach life with pluck, determination, and sometimes foolhardiness. Her first novel, The Unraveling of Abby Settel, received an Honorable Mention in the 2011 Reader Views Literary Awards. Sylvia is also a musician, artist, and photographer. She believes tapping into our creativity fulfils us in a way nothing else can. Dutch by birth, she is a Canadian who currently resides in Bermuda, where some of her favourite activities include scuba diving and riding her scooter. She lives with her most staunch supporter, her husband, and has three grown children and one precious grandchild. As New York Times bestselling author Lucy Arlington, Sylvia co-authored the first three volumes in the mystery series A Novel Idea. For more information about Sylvia, please visit her website at www.sylviamay.com