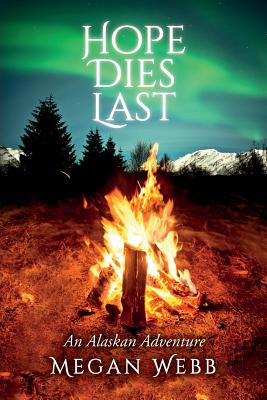 Hope Dies Last (Paperback)
An Alaskan Adventure
Createspace Independent Publishing Platform, 9781519284136, 204pp.
Publication Date: June 28, 2016
* Individual store prices may vary.
Description
When introverted Mekana reluctantly agrees to a spontaneous trip to Alaska, she ends up out of her comfort zone...way out. Mekana's life, humor, and faith are shaken when her sightseeing plane crash-lands in the wilderness. Trapped and afraid, her sheltered existence is shattered, and the people who survived the initial incident are like nothing she's dealt with before. Finding herself entangled in a desperate plot gone awry, battered by the elements and memories from a painful past, will Mekana find the strength to keep herself-and the others-alive? Full of heart and humor, risk and passion, this fast-paced debut novel leaves readers wondering how they would react...and if they would survive.
About the Author
Megan Webb is a wife and mother who graduated from Niagara County Community College with an associate's degree in applied science for animal management in 2007. Growing up in Western New York, she started working at a horse stable when she was twelve, and she has had twenty odd jobs since then-some including horse training, many including customer service. She currently lives in the American Southwest with her husband and their two young children.