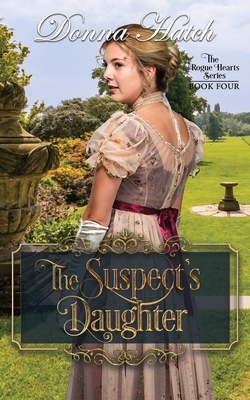 The Suspect's Daughter (Paperback)
Regency Romance
Createspace Independent Publishing Platform, 9781519395900, 382pp.
Publication Date: December 10, 2015
* Individual store prices may vary.
Description
Determined to help her father succeed with his political career, Jocelyn sets aside dreams of love. When she meets the handsome and mysterious Grant Amesbury, her dreams reawaken. But his secrets put her family in peril. Grant goes undercover to capture conspirators avowed to murder the prime minister, but his only suspect is the father of a courageous lady who is growing increasingly hard to ignore. He can't allow Jocelyn to distract him from the case, nor will he taint her with his war-darkened soul. She seems to see past the barriers surrounding his heart, which makes her all the more dangerous to his vow of remaining forever alone. Jocelyn will do anything to clear her father's name, even if that means working with Grant. Time is running out. The future of England hangs in the balance...and so does their love.
About the Author
Donna Hatch, author of the best-selling "Rogue Hearts Series," has won many awards such as The Golden Quill and the International Digital Reader's Choice. A hopeless romantic and adventurer at heart, she discovered her writing passion at the tender age of 8 and has been listening to those voices ever since. She is a sought-after workshop presenter, and juggles freelance editing, multiple volunteer positions, and most of all, her six children. Donna and her husband of over twenty years are living proof that there really is a happily ever after.