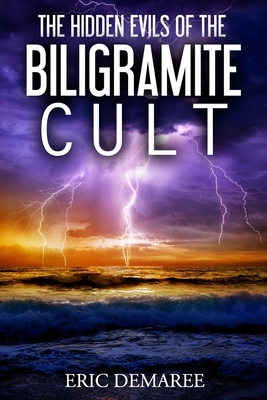 The Hidden Evils of the Biligramite Cult (Paperback)
Createspace Independent Publishing Platform, 9781519438133, 164pp.
Publication Date: November 29, 2015
* Individual store prices may vary.
Description
AMERICA HAS TRIVIALIZED MERCY
This brain-renovating book demands thinking and sound moral reasoning. Through its sound reasoning it has discovered one of America's most cancerous cultural deformations: idolizing Billy Graham.
We need to stop assuming Billy Graham is perfect He has made one critical mistake. He directs his followers to go to church instead of encouraging them to go to God, the Biblical directive. This almost imperceptible mistake has devastating implications, but only because millions have faith in Billy's every word. Even though Billy Graham is a hugely popular and revered icon, we need the resolve to take a deeper look at his ministry in order for America to escape its downward trend and its trivialization of mercy.
This well-reasoned book will astonish you with hundreds of heart-stirring revelations and little-known facts about religion and hypocrisy.
Inside are ultraprecise ambushes of atheists, hypocrites, religious terrorists and everyone else who lives in a fortress of unreasonable ideas.
About the Author
Eric Demaree obtained a degree in Philosophy from Western Illinois University in 1973 and has retired from being a letter-carrier in the U. S. Postal Service. For the past 40 years he has worked as a laborer with many different ministries in the western USA and Philippines, where he has made more than a dozen missionary trips. He currently works with the God-in-me Ministry in Las Vegas NV when in the USA. He teaches "Values" classes in the public schools, works with government social workers and co-pastors a small church when in the Philippines.