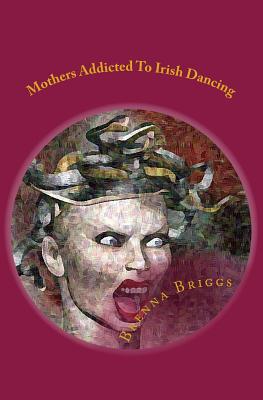 Mothers Addicted to Irish Dancing (Paperback)
Maids
Createspace Independent Publishing Platform, 9781519461537, 164pp.
Publication Date: February 9, 2016
* Individual store prices may vary.
Description
Ten MAIDS (Mothers Addicted to Irish Dancing) are traveling with their daughters' U-13 8-Hand C il Team to the World Irish Dance Championships, following a four week intensive practice period which almost destroys their dance school. Bringing with them enough emotional baggage to fill up the Grand Canyon, they are forced to confront 'serious' obstacles coming at them from every direction. Among many significant concerns are: a no-show TCRG, no hotel reserved rooms, petty differences and a psychotic mom. How they survive and apply their mothering 'skills' amidst the epic chaos nipping at their heels, is the stuff MAIDS are made of.
About the Author
Brenna Briggs is the author of eight Liffey Rivers Irish Dancer Mysteries and MAIDS: Mothers Addicted To Irish Dancing. She was born in Pittsburgh, Pennsylvania, into a third generation Irish American family. For fourteen years she thought that eating green-dyed bakery bread and sugar cookies with green icing on Saint Patrick's Day were the best things about being Irish. Her essays and short stories have been featured in Hornpipe Magazine, The Irish American Post, Canada's Irish Connections, The Sligo Quarterly Review, Irish Dancing and Culture Magazine and many other Irish American periodicals and newspapers. After spending six years in County Sligo, Ireland, where she wrote her first three Liffey Rivers Irish dancer books, Brenna somewhat reluctantly moved back to the USA. She now writes in the Driftless Area of Wisconsin not far from the Mississippi River. "There is not much to do here but write my books and read books from the excellent local library, so I have become much more productive. This is important because when I do get out and about to do book events, my readers have often asked me why it takes me so long to finish the next Liffey Rivers mystery. I am hoping to put an end to such probative questions and accelerate my output!" Please visit Brenna Briggs at www.liffeyrivers.com and learn more about the Liffey Rivers Irish Dancer Mysteries and MAIDS: Mothers Addicted to Irish Dancing.