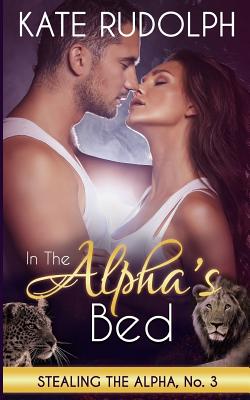 In the Alpha's Bed
Paperback

* Individual store prices may vary.
Description
Everything comes to an end... When Mel was eight-years-old a witch slaughtered her family. That night, Mel promised herself that she would get her vengeance or die trying. Now an adult and world-renowned thief, she's ready to make good. But things are complicated. Ava hasn't just targeted Mel. Now she is hurting the one person that Mel cares about. Vengeance is best served hot... Luke could have never predicted the path that Mel would bring him down. But now he'll do anything to save his sister's life and capture his thief's heart. Ava threatens his pack, determined to steal a magic artifact that he didn't know he possessed. Falling in love has never been so deadly... In the midst of all of this, Luke and Mel have found each other. But Mel doesn't know how to do relationships, and Luke's pack isn't keen on having a thief as their female alpha. When Mel and Luke are together, their relationship is explosive. But the fires will either cleanse, or destroy.
Createspace Independent Publishing Platform, 9781519475442, 214pp.
Publication Date: December 3, 2015