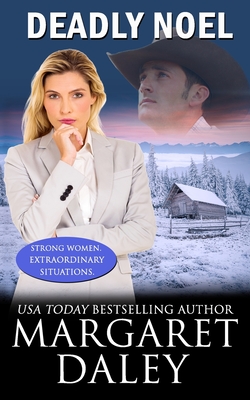 Deadly Noel (Paperback)
Createspace Independent Publishing Platform, 9781519493286, 286pp.
Publication Date: November 30, 2015
* Individual store prices may vary.
Description
Kira Davis put the wrong man in prison. Now she has to catch the real killer before he kills her. Another romantic suspense story from Margaret Daley, USA Today Bestselling Author. Assistant DA, Kira Davis, convicted the wrong man-Gabriel Michaels, a single dad with a young daughter. When new evidence was brought forth, his conviction was overturned, and Gabriel returned home to his ranch to put his life back together. Although Gabriel is free, the murderer of his wife is still out there and resumes killing women. In a desperate alliance, Kira and Gabriel join forces to find the true identity of the person terrorizing their town. Will they be able to forgive the past and find the killer before it's too late?