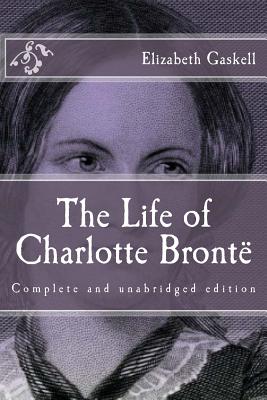 The Life of Charlotte Brontë (Paperback)
Createspace Independent Publishing Platform, 9781519582768, 286pp.
Publication Date: November 28, 2015
Other Editions of This Title:
Paperback (10/27/2013)
Paperback (11/8/2006)
Paperback (2/9/2018)
Paperback (11/9/2017)
Paperback (4/24/2019)
Paperback (7/20/2019)
Paperback (5/22/2017)
Paperback (5/28/2019)
Paperback (3/30/2014)
Paperback (10/3/2017)
Paperback (10/26/2017)
Paperback (8/12/2018)
Paperback (7/28/2019)
Paperback (6/26/2018)
Paperback (9/9/2019)
Paperback (4/5/2018)
* Individual store prices may vary.
Description
Elizabeth Gaskell's The Life of Charlotte Bront (1857) is a landmark biography of one great Victorian woman novelist by another. Gaskell was a friend of Charlotte Bront , and, having been invited to write the official life, determined both to tell the truth and to honour her friend. She contacted those who had known Charlotte and travelled extensively in England and Belgium to gather material. She wrote from a vivid accumulation of letters, interviews, and observation, establishing the details of Charlotte's life and recreating her background, as well as her interaction with her literary sisters Emily and Anne, her brother and her father. Through an often difficult and demanding process, Gaskell created a vital sense of a life hidden from the world. Charlotte was the most robust, gifted and technically competent of her famous sisters. This study of her by a contemporary is an outstanding biography by any standards: finely written with a self-effacement on the part of the biographer which is all the more remarkable when one considers the success of Mrs. Gaskell's "Cranford," so alive with sunlit gaiety and personal magnetism. This edition is based on the Third Edition of 1857, revised by Gaskell. It has been collated with the manuscript, and the previous two editions, as well as with Charlotte Bront 's letters, and thus offers fuller information about the process of composition than any previous edition.
About the Author
Elizabeth Cleghorn Gaskell (1810-1865) was a English novelist and short story writer during the Victorian era. Her novels offer a detailed portrait of the lives of many strata of society, including the very poor, and are of interest to social historians as well as lovers of literature. Gaskell was also the first to write a biography of Charlotte Bronte, The Life of Charlotte Bronte, which was published in 1857. Her works include the novels Mary Barton (1848), Cranford (1851-53), Ruth (1853), North and South (1854-55), Sylvia's Lovers (1863) and Wives and Daughters: An Everyday Story (1865).