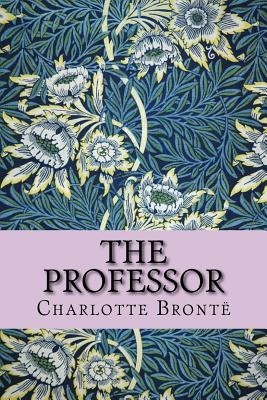 The Professor (Paperback)
Createspace Independent Publishing Platform, 9781519595829, 146pp.
Publication Date: November 29, 2015
Other Editions of This Title:
Digital Audiobook (12/31/2005)
Paperback (9/7/2018)
Paperback (8/22/2016)
Paperback (1/25/2014)
Paperback (5/2/2013)
Paperback (12/1/2015)
Paperback (3/31/2019)
Paperback (3/10/2014)
Paperback (7/14/2018)
Paperback (9/25/2019)
Paperback (11/13/2014)
Paperback (12/31/2019)
Paperback (12/31/2019)
Paperback (3/27/2014)
Paperback (3/6/2013)
Paperback (9/13/2018)
Paperback (7/13/2016)
* Individual store prices may vary.
Description
The Professor was the first novel by Charlotte Bront . It was originally written before Jane Eyre and rejected by many publishing houses, but was eventually published posthumously in 1857. The book is the story of a young man, William Crimsworth, and is a first-person narrative from his perspective. It describes his maturation, his loves and his eventual career as a professor at an all-girls school. The story starts off with a letter William has sent to his friend Charles, detailing his refusal to his uncle's proposals to become a clergyman, as well as his first meeting with his rich brother Edward. Seeking work as a tradesman, William is offered the position of a clerk by Edward. However, Edward is jealous of William's education and intelligence and treats him terribly. By the actions of the sympathetic Mr. Hunsden, William is relieved of his position and gains a new job at an all-boys boarding school in Belgium. The novel is based upon Charlotte Bront 's experiences in Brussels, where she studied as a language student and was a teacher in 1842.