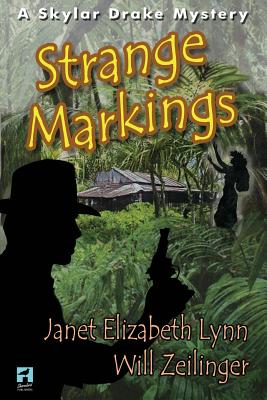 Strange Markings: A Skylar Drake Mystery (Paperback)
A Skylar Drake Mystery
Createspace Independent Publishing Platform, 9781519672643, 242pp.
Publication Date: December 3, 2015
About the Author
Will Zeilinger and Janet Elizabeth Lynn are husband and wife. They live in Southern California. Janet Elizabeth Lynn was born in Queens, New York, but escaped the freezing winters and hurricanes for the warmth and casual lifestyle of Southern California. Ms. Lynn has traveled to the far reaches of the planet for work and for pleasure, collecting wonderful memories, new found friends and a large basket of shampoo and conditioner samples from hotels. At one time she was an Entertainment Editor for a Southern California newspaper. Janet has written nine mystery novels. Will Zeilinger has been writing for over twelve years. As a youth he lived overseas with his family. As an adult he traveled the world. He says that finding time to write while life happens is a challenge.
Advertisement