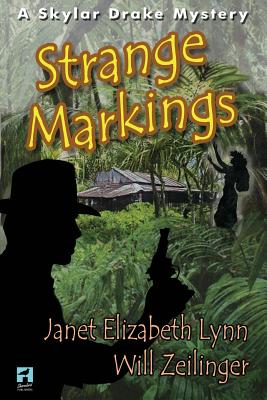 Strange Markings (Paperback)
A Skylar Drake Mystery
Createspace Independent Publishing Platform, 9781519672643, 242pp.
Publication Date: December 3, 2015
* Individual store prices may vary.
Description
At the dawn of the television age in 1955, Skylar Drake is called to identify the remains of a fellow movie stuntman found buried in a shallow grave. While there, he is shown mysterious wounds and strange tattoos on two additional bodies. A wealthy Bel Air matron sends her enticing niece to enlist Drake's help in locating a missing nephew. The search takes him back to pre-statehood Hawaii where he stopped off on his way to the hell of the Korean War. Unexplained deaths, politics and superstitious locals turn the tropical paradise into a nightmare where nothing is what it seems and no one can be trusted. The Pacific breezes blow many things in from the ocean, this time its power, greed, and murder.
About the Author
Will Zeilinger and Janet Elizabeth Lynn are husband and wife. They live in Southern California. Janet Elizabeth Lynn was born in Queens, New York, but escaped the freezing winters and hurricanes for the warmth and casual lifestyle of Southern California. Ms. Lynn has traveled to the far reaches of the planet for work and for pleasure, collecting wonderful memories, new found friends and a large basket of shampoo and conditioner samples from hotels. At one time she was an Entertainment Editor for a Southern California newspaper. Janet has written nine mystery novels. Will Zeilinger has been writing for over twelve years. As a youth he lived overseas with his family. As an adult he traveled the world. He says that finding time to write while life happens is a challenge.