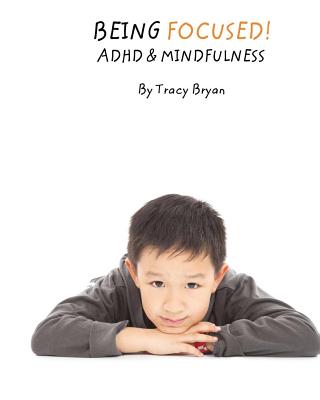 Being Focused! ADHD & Mindfulness (Paperback)
Createspace Independent Publishing Platform, 9781519748706, 58pp.
Publication Date: December 7, 2015
* Individual store prices may vary.
Description
Do you know someone who has Attention Deficit Hyperactivity Disorder? Maybe you have a friend or family member that has been diagnosed with ADHD? Or maybe you have it yourself? ADHD is a common medical condition that affects brain functioning. It's so common that currently 6.4 million American children ages 4-17 have been diagnosed with it. That's a lot of kids That's why it's really important for all kids and adults to understand a little bit about what ADHD is, so we can all support each other and deal with it together. Discover all about ADHD-symptoms, types and different treatment plans. Many kids may have this condition, but once someone with ADHD starts a treatment plan, the abilities they are capable of are endless BEING FOCUSED is awesome.
About the Author
Tracy Bryan is a self-published author for kids aged 4-12. She writes whimsical picture books about emotions, self-esteem, values and coping skills. Tracy also likes to tackle social issues and speak directly to her readers about important topics that affect everyone. Please visit Tracy's website tracybryan.com or email her at tracy@tracybryan.com