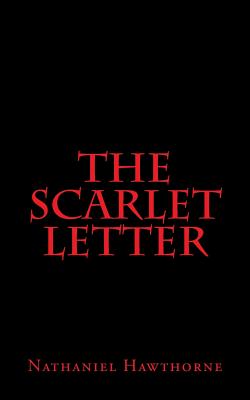 The Scarlet Letter (Paperback)
Createspace Independent Publishing Platform, 9781519756312, 228pp.
Publication Date: December 9, 2015
Other Editions of This Title:
Paperback (11/29/2014)
Paperback (3/29/2013)
Paperback (8/27/2013)
Paperback (10/5/2008)
Paperback (3/21/2016)
Paperback (10/30/2014)
Paperback (9/27/2015)
Paperback (2/5/2014)
Paperback (11/7/2011)
Paperback (10/25/2005)
Paperback (11/2/2006)
Paperback (10/31/2013)
Paperback (12/15/2012)
Paperback (7/12/2010)
Paperback (12/7/2015)
Paperback (2/12/2013)
Paperback (11/30/2015)
Paperback (12/31/2009)
Paperback (12/8/2015)
* Individual store prices may vary.
Description
The Scarlet Letter, published in 1850, is an American novel written by Nathaniel Hawthorne and is generally considered to be his magnum opus. Set in 17th-century Puritan Boston, it tells the story of Hester Prynne, who gives birth after committing adultery, refuses to name the father, and struggles to create a new life of repentance and dignity. Throughout the novel, Hawthorne explores questions of grace, legalism, sin and guilt.
About the Author
Born in Salem, Massachusetts in 1804, Nathaniel Hawthorne's short stories include "My Kinsman, Major Molineux" (1832), "Roger Malvin's Burial" (1832), "Young Goodman Brown" (1835), and the collection Twice-Told Tales. He is best known for his novels The Scarlet Letter (1850) and The House of the Seven Gables (1851). His use of allegory and symbolism make Hawthorne one of the most studied writers.