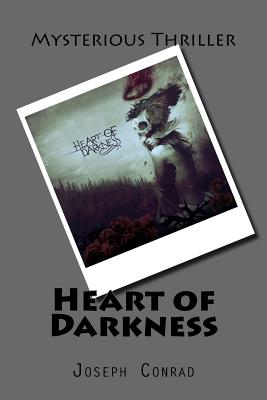 Heart of Darkness (Paperback)
Createspace Independent Publishing Platform, 9781519797698, 98pp.
Publication Date: December 11, 2015
Other Editions of This Title:
Paperback (9/1/2013)
Paperback (7/30/2008)
Paperback (11/6/2015)
Paperback, Large Print (9/10/2015)
Paperback (1/15/2010)
Paperback (11/2/2006)
Paperback (11/17/2018)
Paperback (7/30/2008)
Paperback, Large Print (12/22/2005)
Paperback (4/8/2013)
Paperback (10/11/2012)
Paperback (3/13/2014)
Paperback (12/23/2013)
Paperback (4/9/2015)
Paperback (5/19/2016)
Paperback (11/22/2011)
Paperback (7/26/2015)
Paperback (3/26/2016)
Paperback (6/29/2015)
* Individual store prices may vary.
Description
Dark allegory describes the narrator's journey up the Congo River and his meeting with, and fascination by, Mr. Kurtz, a mysterious personage who dominates the unruly inhabitants of the region. Masterly blend of adventure, character development, psychological penetration. Considered by many Conrad's finest, most enigmatic story.
About the Author
Joseph Conrad was a Polish-British writer regarded as one of the greatest novelists to write in the English language. He is considered an early modernist, though his works still contain elements of nineteenth-century realism. His most famous novels like The Nigger of the 'Narcissus', Heart of Darkness, Lord Jim, Typhoon, Nostromo, The Secret Agenta and Under Western Eyes, which combined his experiences in remote places with an interest in moral conflict and the dark side of human nature.