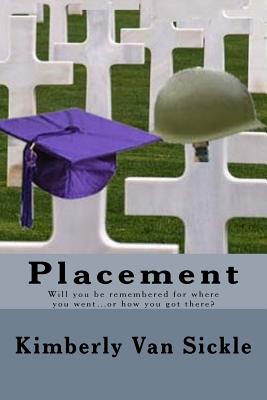 Placement (Paperback)
Will you be remembered for where you went...or how you got there?
Createspace Independent Publishing Platform, 9781519797773, 166pp.
Publication Date: December 3, 2015
* Individual store prices may vary.
Description
Set in the backdrop of the D-Day battlefront and in a series of flashbacks on the home front, Charles Trammel, student at Trammel Academy, an East Coast Ivy League prep school, contemplates and investigates the meaning of honor through viewing his familial past, tempestuous present, and unknown future. He begins to understand what it means to be honorable as he is influenced by the actions of a young WWII draftee. Placement tells the story of this young man's life and his struggle to understand his lot in life and place in the world, all the while developing his own meaning of honor.
About the Author
The Inspiration for "Placement" A young man was caught vandalizing a World War II monument. When the Juvenile Court judge asked him why he had done it, the boy's response was a dismissive "Why not? What's so special about it?" Shocked by the young man's answer, the judge passed down a sentence of forcing the delinquent to watch the movie Saving Private Ryan in hopes that the opening scene alone might sway the young man's reasoning for the better. I do not know if this story is true or not, but as it was shared with me, I immediately felt disgust for this selfish generation (and thus this young man) for being so far removed from what WWII soldiers had sacrificed for their nation. Then I realized that I, too, was almost as removed as this young man. It then became my passion to write a story about honor that transcends economic status, class, ethnicity, and gender. Regardless of one's place in society, honor can always be given, but not always received.