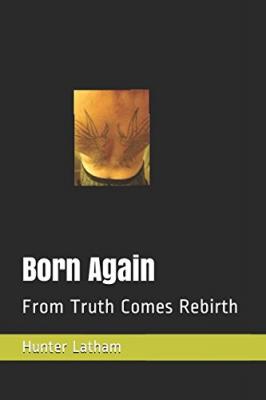 Born Again: From Truth Comes Rebirth (Paperback)
From Truth Comes Rebirth
Independent, 9781520184432, 266pp.
Publication Date: December 19, 2016
* Individual store prices may vary.
or
Not Currently Available for Direct Purchase
Description
This is a non-fiction account of a boy's coming of age struggle with child abuse, molestation, and incest, being ostracized from his family, years of being stalked, and the truth that unshackled the chains of a man's past and ultimately set him free to find joy and peace. The inner child within us all is not a disassociated part of our psyche, but a psychological reality. Healing cannot begin until the truth is told and we are born again, out of darkness and pain, to live in the light of day and experience the true gifts of love and blessedness. Included are some of the authors personal experiences as a sensitive, empath, medium, and clairvoyant.
About the Author
Hunter Latham is a retired college educator, multi-genre novelist, professional genealogist, historic preservationist, and Real Estate developer. His academic background is in Teacher Education, Liberal Arts, Emergency Medicine, and Pre-Law. He has also worked with a publishing house and has owned several privately held businesses.
Hunter was always encouraged by friends and family to pursue writing and became an eloquent orator and author. Considered a charming Southern Gentleman, he values integrity and is a man of standards. Hunter is astute, amiable, and polite, yet blunt, outspoken, and forthright. He considers himself far from highbrow and his sense of humor can be unceremoniously playful and entertaining.
At home Hunter enjoys life's simpler pleasures, home improvement projects, traveling, and the outdoors. He values privacy, anonymity, and peaceful seclusion. He currently resides quietly and inconspicuously in the shadows of the Blue Ridge Mountains of Western North Carolina at his residence, Hickory Grove.

Praise For Born Again: From Truth Comes Rebirth…
An eloquent detailed description of one man's life in the American South. Themes of regional culture, religion, abuse, sex and love complete this work. This story should be read with an open mind until the end. Some content is disturbing, but real and necessary. It screams so many truths that reader's will better understand how to be more compassionate and courageous in this life. Catherine W.

Wonderfully written and very easy to read but be prepared to see a very dark side of mankind. I could not put this book down. I am not usually a fan of non fiction but this book was different. I wanted to save this hurting little boy. I wanted to be this man's friend to prove to him that all people were not users. I admire his bravery for standing up and saying I am not going to take this anymore and telling the truth. Being a victim of domestic violence for over 20 years I know what that release feels like. I applaud this author for telling the truth and rising from the ashes to be reborn! Linda. M

A great book, well written. I thoroughly enjoyed reading it. Rick S.
Advertisement