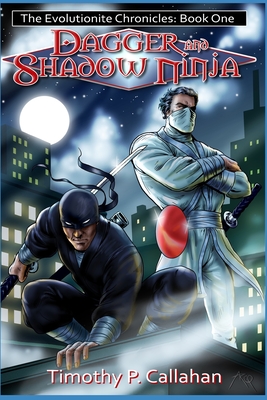 The Evolutionite Chronicles Book One
Dagger and Shadow Ninja
Paperback

* Individual store prices may vary.
Description
Haven, Pennsylvania is a place brimming with strangeness and wonder, a city under the constant threat of destruction from its own fantastically powered inhabitants and threats from the world outside its borders. Dagger and Shadow Ninja are brothers, and former Protectors, who have gone into business for themselves. They'll deliver your packages and save your behind, if the price is right.When Lancaster Jones, a time traveler from the future, arrives asking for help it sets off an adventure involving a recluse with god like powers, a powerful orb, a Utopian society, and a possible genocide. In order to save the world the brothers need to sort out who the good guys are, who the bad guys are, and how they'll get paid when the day is over.
Independently Published, 9781520392936, 224pp.
Publication Date: February 12, 2017