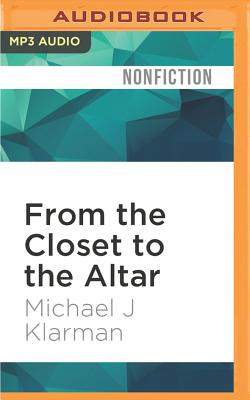 From the Closet to the Altar (MP3 CD)
Courts, Backlash, and the Struggle for Same-Sex Marriage
Audible Studios on Brilliance, 9781522669500
Publication Date: June 21, 2016
Other Editions of This Title:
Hardcover (10/1/2012)
Paperback (3/1/2014)
* Individual store prices may vary.
Description
Same-sex marriage has become one of the most volatile issues in American politics. But if most young people support gay marriage, and if there are clear indicators that a substantial majority of the population will soon favor it, why has the outcry against it been so strong?
Bancroft Prize-winning historian and legal expert Michael Klarman here offers an illuminating and engaging account of modern litigation over same-sex marriage. After looking at the treatment of gays in the decades after World War II and the birth of the modern gay rights movement with the Stonewall Rebellion in 1969, Klarman describes the key legal cases involving gay marriage and the dramatic political backlashes they ignited.
He examines the Hawaii Supreme Court's ruling in 1993, which sparked a vast political backlash--with more than 35 states and Congress enacting defense-of-marriage acts--and the Massachusetts decision in Goodridge in 2003, which inspired more than 25 states to adopt constitutional bans on same-sex marriage. Klarman traces this same pattern--court victory followed by dramatic backlash--through cases in Vermont, California, and Iowa, taking the story right up to the present.
or
Not Currently Available for Direct Purchase