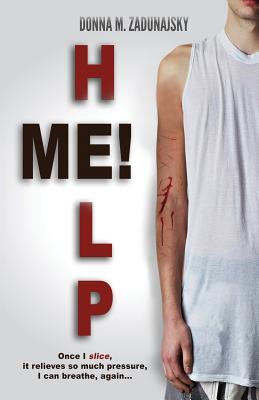 Help Me!
Once I Slice, It Relieves So Much Pressure, I Can Breathe Again...
Paperback

* Individual store prices may vary.
Other Editions of This Title:
Hardcover (10/2/2016)
Paperback (10/2/2016)
Description
A novella about a boy named Mick and his struggles with life. His parent's divorce and a friend's suicide make his world unbearable. Each "cut" has a deeper meaning. A cry for help. "I spin my dad's Ruger SP101 revolver on the wood floor of my bedroom. Sometimes, just to see what it feels like, I place the tip of the gun against my temple, but I never once pull the trigger. NO " "I'm more into the slice of the blade against my skin and the blood running down my arm." "It relieves so much pressure.""And I can breathe again...
Createspace Independent Publishing Platform, 9781522742456, 126pp.
Publication Date: January 2, 2016
About the Author
Donna M. Zadunajsky started out writing children's books before she accomplished and published her first novel, Broken Promises, in June 2012. She then has written several more novels and her first novella, HELP ME!, which is a subject about suicide and bullying. Her third novel Family Secrets, "Secrets and Second Chances," which is first in a series she is writing, was given a publishing contract through California Times Publishing.