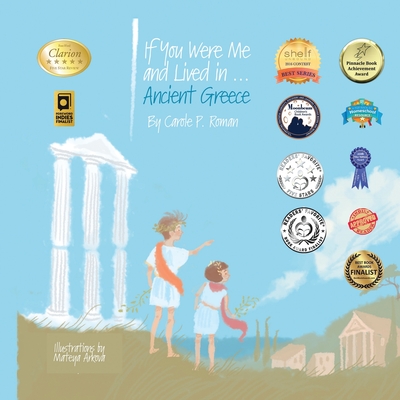 If You Were Me and Lived In...Ancient Greece (Paperback)
An Introduction to Civilizations Throughout Time
Createspace Independent Publishing Platform, 9781523234295, 56pp.
Publication Date: March 17, 2016
* Individual store prices may vary.
Description
Join Carole P. Roman and travel through time to visit the most interesting civilizations throughout history in the first four books of her new series.Learn what kind of food you might eat in Ancient Greece, the type of clothing you might wear what your name could be, and what children in the olden days did for fun.If You Were Me and Lived in... does for history what her other award-winning series did for culture.So get on-board this time-travel machine and discover the world through the eyes of a young person just like you.
About the Author
Carole P. Roman's is the award winning author of the nonfiction If You Were Me and Lived in... series of children's books. The first title in the collection, If You Were Me and Lived in...Mexico, won the Pinnacle Award for Best in Children's Nonfiction in 2012. If You Were Me and Lived in...Russia and If You Were Me and Lived in...France were finalists in the Indie Fab Foreword Review Book of the Year. Norway and South Korea have also been named as Book of the Year with Rebecca's Reads and Children's Reader's View Book of the Year.