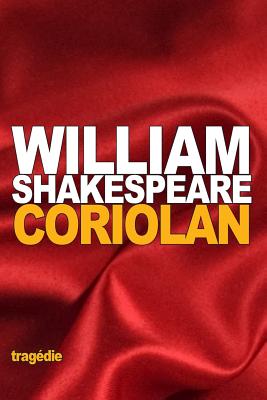 Coriolan (Paperback)
Createspace Independent Publishing Platform, 9781523268047, 144pp.
Publication Date: January 6, 2016
Other Editions of This Title:
Paperback (7/29/2018)
Paperback (6/13/2019)
Paperback, French (12/2/2012)
Paperback (4/30/2016)
Paperback (6/18/2015)
Paperback (5/26/2016)
Paperback (8/27/2018)
Paperback (11/17/2017)
Paperback (2/9/2014)
Paperback (7/28/2018)
Paperback (5/9/2015)
Paperback (7/27/2018)
Paperback, German (3/12/2013)
Paperback (12/2/2012)
Paperback (12/2/2012)
Paperback (9/14/2017)
* Individual store prices may vary.
Description
Coriolan (anglais: Coriolanus) est une trag die de William Shakespeare, cr e en 1607 et publi e pour la premi re fois en 1623. Elle s'inspire de la vie de Coriolan, figure l gendaire des d buts de la r publique romaine. Elle fait partie d'une's rie d'oeuvres dont le sujet est tir de l'histoire romaine comme Le Viol de Lucr ce, Titus Andronicus, Jules C sar et Antoine et Cl op tre. La source principale de la pi ce est la vie de Coriolan dans Les Vies parall les de Plutarque que Shakespeare suit assez fid lement. D'une famille patricienne, Caius Martius se distingue au combat mais sa haine et son m pris affich de la pl be lui font perdre les lections consulaires; en raison de la col re qu'il affiche, il est condamn l'exil, s'allie avec l'ennemi volsque, et revient mettre le si ge devant Rome; une d l gation de femmes romaines men e par sa m re le ram nent la raison, il accepte de conclure la paix mais finit ex cut par des conjur's volsques. Selon une partie des critiques, le choix de cet pisode ne serait pas sans rapports avec la situation politique au d but du r gne de Jacques Ier d'Angleterre et les questions qu'un si cle de guerres et de guerres civiles en Europe et les mutations de la soci t n'avaient pas manqu de susciter sur le pouvoir politique, ses formes et ses faiblesses.
About the Author
William Shakespeare, ne avant le 26 avril 1564 a Stratford-upon-Avon et mort le 3 mai 1616 dans la meme ville, est considere comme l'un des plus grands poetes, dramaturges et ecrivains de la culture anglaise.