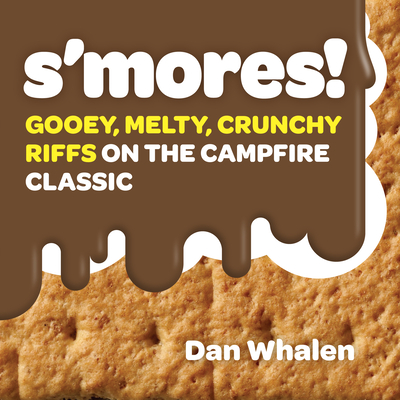 S'mores!
Gooey, Melty, Crunchy Riffs on the Campfire Classic
Hardcover

* Individual store prices may vary.
Description
Putting the more in s'mores!

While contemplating a traditional s'more, mad genius Dan Whalen, the recipe creator behind Tots!, asked a tasty question: What would happen if you kept the essential s'mores architecture—three layers of gooey, melty, and crunchy—but changed it up? The result? More than 50 playful, irresistible recipes that completely challenge the definition of a s'more. Riffs range from classic—Salted Caramel S'mores, Nutella S'mores, and Lemon Meringue S'mores—to crazy. Think Avocado S'mores, S'moresburgers, and the Elvis—bacon, banana, and peanut butter nirvana.
 
Enjoy your s'mores all year long! Every recipe is designed to be made in the broiler as well as over a campfire.
 
Workman Publishing Company, 9781523504336, 144pp.
Publication Date: May 28, 2019
About the Author
Dan Whalen is the culinary mad-genius creator of the popular recipe blog The Food in my Beard and the author of S'mores and Tots!. Since starting his website in 2008, he has published more than 1,000 recipes that have been viewed over 6 million times, and has produced numerous viral videos including a Quesadilla-Bun Burger video that has racked up 24 million views. His work has been featured in Saveur, Bon Appétit, Serious Eats, Fine Cooking, Boston.com, MSNBC, and Huffington Post, among others. He lives in Columbus, Ohio.