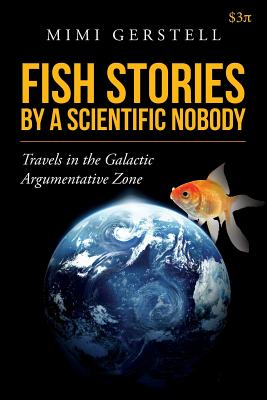 Fish Stories by a Scientific Nobody (Paperback)
Travels in the Galactic Argumentative Zone
Createspace Independent Publishing Platform, 9781523671175, 188pp.
Publication Date: March 18, 2016
* Individual store prices may vary.
Description
In Fish Stories by a Scientific Nobody, author Mimi Gerstell shares amusing stories from a journey that finds her entering a doctoral program in planetary sciences in midlife.
While devoid of any actual fish stories, this droll memoir does contain a few fishing-tale-type stretches, such as ironically anointing herself a "world-renowned scientist."
The bulk of these stories reveal the humorous inner life of a planetary scientist, from experiences as a postdoctoral scholar at Caltech to scientific activities around the globe to interactions with other scientists-both nobodies and somebodies-in which the reader learns why NASA announces the discovery of water on Mars every six months.
Gerstell tells many other funny tales, including how, at age seven, she set the direction of her career path, how she became a big fish at a small campus, and why she left the world of software development. In the telling, she offers her unvarnished opinions on climate change and other issues, as well as intriguing explanations about topics ranging from planets, oceans, and atmospheres, to an entire chapter dedicated to entropy-complete with an entropy anthem sung to the tune of "Tit Willow."
About the Author
Mimi Gerstell has two degrees from Harvard and a PhD in planetary science from the California Institute of Technology. She currently lives in Vero Beach, Florida, and Stonington, Maine, and makes her living as a private mortgage banker.