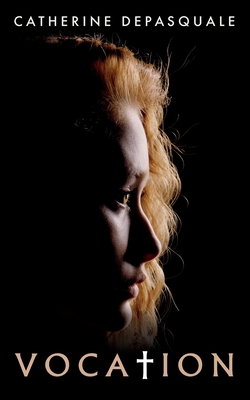 Vocation (Paperback)
Createspace Independent Publishing Platform, 9781523748402, 264pp.
Publication Date: September 25, 2016
* Individual store prices may vary.
Description
Bridget Landry's comfortable world is falling apart. Everyone around her is growing, changing, starting families, making big life decisions, leaving her feeling stagnant and alienated. Suddenly, she finds herself in a spiritual crisis. Fighting a deep feeling of abandonment, she begins searching for God's call in her own life. But what is God calling her to do, and how does a friend from her past fit into the plan? Soon Bridget will discover that change doesn't always mean instability and all of life is filled with endings, but also, beginnings.
About the Author
Catherine DePasquale has always dreamed of being a writer, but as it sometimes goes, life took her in a different direction. When fate had her unemployed and feeling down, she took out her laptop and typed up a little story that had been floating around in her head for two years. That story became her first novel, A Future Spring. Since then, she has branched out. Drawing on her Catholic faith, she writes fictional stories that both explore moral themes, and entertain with realistic characters and engaging plots. When she is not working her day job, knitting, crocheting, or reading, she can be found at her writing desk dreaming up her next story. She currently lives in Northeastern Pennsylvania with her husband.