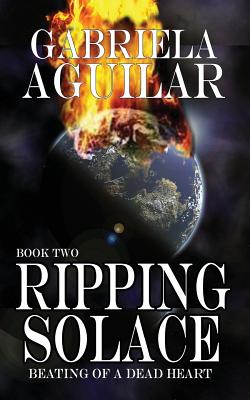 Ripping Solace Book Two (Paperback)
Beating of a Dead Heart
Createspace Independent Publishing Platform, 9781523753109, 234pp.
Publication Date: February 22, 2016
* Individual store prices may vary.
Description
Published by CUSTOM BOOK PUBLICATIONS RIPPING SOLACE BOOK TWO Beating of a Dead Heart... Momo rises up from the ashes, and V's world completely burns away... literally. With their communication severed, their bond threatens to break as set out on different paths. V sets her sight on a far off shore while Momo returns home with revenge on his mind. The girl and the soldier must overcome the new threats that shadow their every step as they race towards the same goal, the same destiny. Together, will they discover what it means to hear a dead heart pulse.
About the Author
ABOUT THE AUTHOR Born in Guatemala, the high crime and corruption in her beloved country drove her to find solace within the pages of every book she could get her hands on. Her family circumstances allowed her to live in different countries and develop a deep curiosity for foreign languages and diverse cultures. As a young adult, she was encouraged by a friend to take a different journey. A journey filled with words. Ripping Solace is her first published work. When she is not busy bulling Momo or sticking her thumb up to hitchhike an interstellar ride, she studies English Literature in an effort to earn a degree. You can momentarily catch her in Florida where she arduously trains to survive a zombie apocalypse. She has no cat.