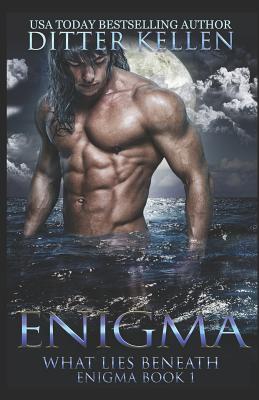 Enigma (Paperback)
What Lies Beneath
Createspace Independent Publishing Platform, 9781523808014, 524pp.
Publication Date: January 31, 2016
* Individual store prices may vary.
Description
Doctor Abbigail Sutherland is used to being alone. Between twelve hour shifts at the hospital and looking after her eccentric father, she has very little time for much else. Until an unexpected call one night, sends her racing to the lab where she discovers a secret that could change the world forever. Hauke awakens after an underwater explosion, strapped to a bed and on his way to a site known as Area 51. His only hope for survival lies in Abbie Sutherland, the beautiful doctor that saved his life. Amidst a deadly virus that's impossible to stop, and a corrupt Government putting a price on their heads, Hauke and Abbie run for their lives, uncovering conspiracies, deceptions, and a love that won't be denied.
About the Author
Bestselling Author Ditter Kellen has been in love with romance for over twenty years. To say she's addicted to reading is an understatement. Her eBook reader is an extension of her and holds many of her fantasies and secrets. It's filled with dragons, shifters, vampires, ghosts and many more jaw-dropping characters who keep her entertained on a daily basis. Ditter's love of paranormal and outrageous imagination have conspired together to bring her where she is today...sitting in front of her computer allowing them free rein. Writing is her passion, what she was born to do. I hope you will enjoy reading her stories as much as she loves spinning them. Ditter resides in Florida with her husband and many unique farm animals. She adores French fries and her phone is permanently attached to her ear. You can contact Ditter by email: ditterkellen@outlook.com