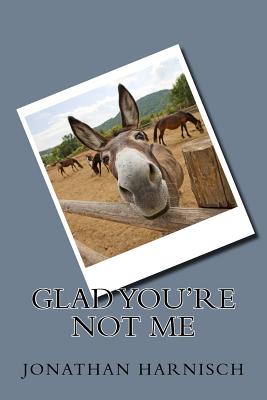 Glad You're Not Me (Paperback)
Createspace Independent Publishing Platform, 9781523837328, 68pp.
Publication Date: February 3, 2016
* Individual store prices may vary.
Description
Jonathan Harnisch has proclaimed himself the King of Mental Illness. A schizophrenic with Tourette's, he often feels like a twisted character treading in an otherwise ordinary world. It comes as both a shock and a familiar feeling, then, when he discovers that a friend and fellow author has written him into her book. Seeking to displace the perhaps one-dimensional image created of him, Harnisch sets out to write his own account of the characters that have ruled his life-bare, raw, and endlessly revealing. Glad You're Not Me is a rarely seen, shocking account of living with schizophrenia. Written in chaotic vignettes that resonate to the same frequency as William Burrough's Naked Lunch, the pages leap from bitter honesty to barbed defenses to deeply disturbing pornographic fantasy. Harnisch's disturbed, arrogant, and brutally authentic voice is unapologetic in its obscenities and dangerous desires, for mental illness comes with no filter-it is dark, it is troubling, it leads its audience into confusing places. To censor the words within this book would strip it of its integrity, for the reader must see, however horrible, the truth of illnesses of the mind.
About the Author
An all-around artist, Jonathan Harnisch writes fiction and screenplays, sketches, imagines, and creates. Produced filmmaker, fine artist, musician, and published erotica author, Harnisch holds myriad accolades, and his works captivate the attention of those who experience it. Manic-toned scripts with parallel lives, masochistic tendencies in sexual escapades, and disturbing clarities embellished with addiction, fetish, lust, and love, are just a taste of themes found in Harnisch's transgressive literature.