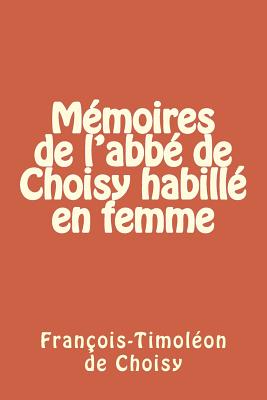 Memoires de l'Abbe de Choisy Habille En Femme (Paperback)
Createspace Independent Publishing Platform, 9781523846641, 114pp.
Publication Date: February 15, 2016
* Individual store prices may vary.
Description
Fran ois-Timol on de Choisy, n le 16 ao t 1644 Paris o il est mort le 2 octobre 1724, est un abb et homme de lettres fran ais. Ce livre contient des m moires relatifs aux aventures de l'abb alors qu'il tait d guis en femme, tir's des manuscrits d couverts apr's sa mort. Fran ois-Timol on de Choisy, born 16 August 1644 at Paris where he died 2 October 1724 was an "abb " and a French man of letters. This book contains memoirs relating to his adventures disguised as a woman, taken from manuscripts discovered after his death.