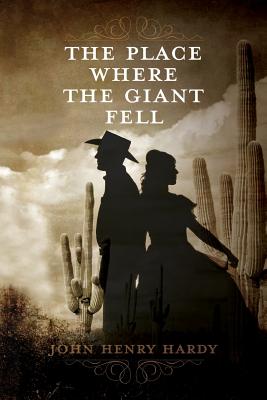 The Place Where the Giant Fell (Paperback)
Createspace Independent Publishing Platform, 9781523973156, 168pp.
Publication Date: May 12, 2016
* Individual store prices may vary.
Description
Carrie Ann Benton and Rodney Buchard have been in love since grammar school. Her father, federal judge Horace Benton, has forbidden them to see each other. The reason? Rodney's mother is Mexican, a fact that will hurt Horace's prospects of becoming governor of Arizona-and one day, maybe president of the United States.
The judge needs the money and support of affluent voters-which excludes the likes of a so-called "half-breed" like Rodney. Instead, Horace aligns himself with the state's many powerful cattlemen.
Defying her father's wishes, Carrie continues her secret romance at an undisclosed rendezvous point inside Fire Mountain, unaware that someone is tracking them-someone prepared to end their relationship for good.
Meanwhile, Earl, a wealthy cattle baron's son, is duped into following their trail in hopes of professing his love to Carrie and separating her from Rodney once and for all.
After an accidental death, US Marshal Max Greystone arrives to investigate and begins to unravel a twisted web of lies, deceit, and intrigue. Will the truth be uncovered before more people lose their lives?
About the Author
John Henry Hardy holds an MA in business management and was awarded the George Washington Honor Medal by the Freedoms Foundation at Valley Forge. He is a retired US Marine Corps officer and AT&T territorial support manager. Hardy lives with his wife, Lucy, in Mesa, Arizona.