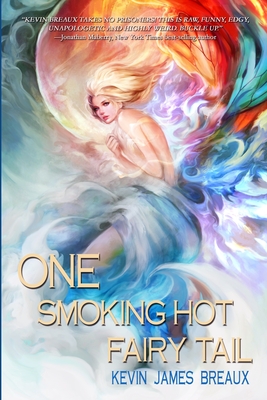 One Smoking Hot Fairy Tail (Paperback)
Createspace Independent Publishing Platform, 9781523992355, 318pp.
Publication Date: April 6, 2016
* Individual store prices may vary.
Description
America's population is slowly dying due to an epidemic, and Alexander, an ancient, immortal shaman, has medicine that can heal people. It has one small side effect-Alexander's able to control the minds of anyone taking the drug, nicknamed "dust."
Alexander plans to take over the country once dust is released to the general public, crushing anyone who stands in the way. He needs just a little bit more of a certain magical ingredient to make the medication work properly: fairy wings.
An intelligent, stunning fairy, Sabrina was also America's sweetheart-until a video of a crime she was involved in surfaces, nearly destroying her. A year later, she's finally ready to step back into the spotlight. Together with her bodyguard, Mira, a water spirit in human form, Sabrina's prepared to start over.
Things are starting to look up until she meets Alexander in a club and goes from social outcast to tortured captive in the blink of an eye. Will she be able to escape the evil shaman and his mind-controlled slaves in time to save herself and everyone she cares about?
About the Author
Kevin James Breaux has written seven books and devoted the past ten years of his life to crafting short stories and novels. He is a member of the Horror Writers Association, and the Science Fiction and Fantasy Writers of America. Breaux is always enthusiastic about the challenge writing presents. He lives by the motto "Write Makes Might!"(c) and sees each new page as an opportunity to improve and advance. Breaux is represented by Marisa A. Corvisiero of the Corvisiero Literary Agency.