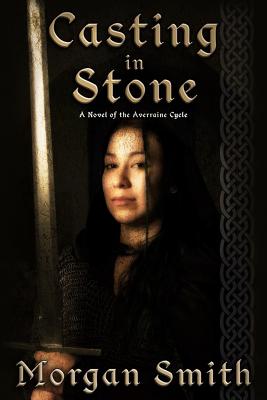 Casting in Stone (Paperback)
A Novel of the Averraine Cycle
Createspace Independent Publishing Platform, 9781523997046, 196pp.
Publication Date: February 10, 2016
* Individual store prices may vary.
Description
They said ill winds blew at her back. They said she was cursed, a hex, and a jinx. And it was true: everywhere she went, no matter what she did, misfortune seemed to follow in her wake. But that, of course, wasn't the worst of it. The evil that seemed to track Caoimhe throughout her life had caused so many tragedies. She fled her old life, trying to lose herself in anonymity, but the unholy circumstances of her birth, and the machinations of those who sought to use her existence to further their own schemes followed her still. Can she overcome a long-dead evil and finally be free?
About the Author
Morgan Smith has been a goatherd, a landscaper, a weaver, a bookstore owner, a travel writer, and an archaeologist, and she will drop everything to travel anywhere, on the flimsiest of pretexts. Writing is something she has been doing all her life, though, one way or another, and now she thinks she might actually have something to say.