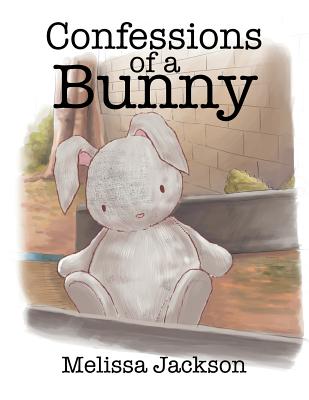 Confessions of a Bunny
Paperback

* Individual store prices may vary.
Description
Meet Bun Bun. She may look like your grandmother's vintage bunny, but that's just what four years of devoted companionship looks like on pink polyester. She is the faithful sidekick to her equally charismatic and lovable person, Reagan. Bun Bun shares her life experiences with us as only she can. Told through the eyes of the stuffed friend that your child can never leave beind, Bun Bun lets us in on the one-of-a-kind devotion, sweetness, and love that a child shares with their number one stuffy. Told with humor and a tender heart, you can't help but fall in love with Bun Bun.
"There are stuffed animals and there are stuffies-best friends, commiserators, and adventurers. In Confessions of a Bunny, Melissa Jackson helps Bun Bun, an extra special stuffy, tell a high-spirited and loving story of living life with her person, Reagan. Bun Bun's voice is well developed, with a sassy, somewhat sarcastic tone that is sweetened by her love and admiration for her person. Bun Bun's stuffing thins and fur fades, but each paint splatter and dirt smear marks a life well-lived with her person".
-5 Star CLARION REVIEW *****
"Confessions of a Bunny is a story children will want read to them over and over again, and parents will be happy to oblige."
-FOREWARD REVIEWS
Xlibris, 9781524542542, 28pp.
Publication Date: September 16, 2016