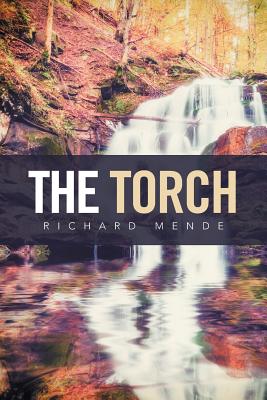 The Torch
Paperback

* Individual store prices may vary.
Other Editions of This Title:
Hardcover (9/24/2016)
Description
The Torch is an attempt to spread the holy name by means of the brihat mrdrunga. It has, as one priority, to be dramatically engaging throughout and thus reach the widest possible audience.

The Torch is a spiritual Cinderella story. Terry, the heroine, is, in the beginning, on the lowest end of the scale both materially and spiritually. She is an alcoholic, a petty thief, an occasional prostitute, and lives with an abusive boyfriend. But her greatest difficulty is that she is a pyromaniac, taking joy in lighting fires.

She has her first, fleeting exposure to Krishna consciousness when a harinam party passes by on the street.

Between her petty thievery to get money for drinks and her bold practice of arson, Terry is eventually jailed.

A devotee with a prison ministry comes to visit her and introduces her to the practice of constant chanting of the holy name. In her low and humble state of mind, she decides to try and begins to feel good results from within.

When she is released she first visits her mother, who is impoverished and also an alcoholic.

After some months, we see that Terry has been transformed. She has a beautiful spiritual glow. She is now having a heart-to-heart talk with a senior devotee in the temple.
Terry's transformation is ready for the big test. She is now ready for her debutante launching, going to a high society party where she is an instant hit. She even has a chance to sing, and her voice has been transformed so there is no longer a rasp but, instead, a beautiful sound.

But Terry is also concerned with the low end of the social scale and goes back into the prison she herself had been in. She impresses the prisoners, but one of them expresses doubts that she could have been a part-time prostitute because now Terry looks so high-class. Terry begins giving the names of some of her customers on the Lower East Side and also giving their special eccentricities. It makes a believer of all the prisoners.

But when she comes down, she falls on the ground and prays, "Lord, please take away these mystic powers. My only wish is to serve you with love."

In the end, she goes into the woods very old and very infirm. She slowly dies, chanting the holy name. After her fall, animals appear from the forest to wish her good-bye.
Xlibris, 9781524544331, 132pp.
Publication Date: September 24, 2016