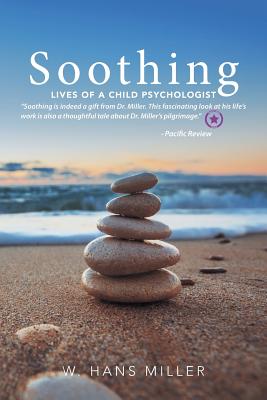 Soothing (Paperback)
Lives of a Child Psychologist
Xlibris Us, 9781524546311, 300pp.
Publication Date: February 6, 2017
* Individual store prices may vary.
Description
Soothing: Lives of a Child Psychologist tells two stories, both of which are about the search for ways to soothe ourselves and others. It is part memoir, part autobiography, and part essay on the critical role soothing plays in everyday living. It is the sometimes comical quest of one person who struggled to integrate lifelong personal conflicts and a career as a successful child psychologist, finally finding peace in a wider view that brought coherent meaning to his life. Along the way, the writer learned that he was not trained to successfully treat the wide and fascinating individual differences in human psychopathology, which required constant creativity and innovation. Each new therapy partnership inspired personal growth and ingenuity that often made a difference in the lives of his patients.
About the Author
Wm. Hans Miller is a clinical psychologist in private practice in West Los Angeles, California. For over four decades he has treated children and families with a wide variety of emotional and behavioral difficulties. Throughout his career he has maintained an active interest in neuroscience, behavioral medicine and especially the biology of normal and abnormal emotional development in children. Dr. Miller pioneered the development of the first Medical Center Parent Training Clinic in the 1970s, which is still active. For many years he lectured and conducted workshops on parent training and severe personality disorders in parents in the USA and Europe. After a long career in the Department of Psychiatry at UCLA where he received numerous teaching awards, he is now an Associate Clinical Professor of Psychiatry at the UCLA Semel Institute for Science and Human Behavior. His writings include numerous essays and the books Systematic Parent Training: Procedures Cases and Issues, and Personal Stress Management for Medical Patients.