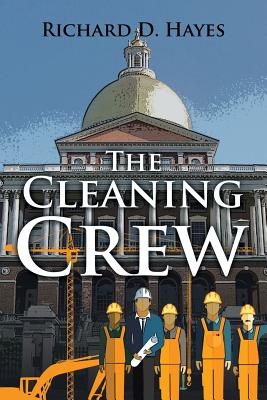 The Cleaning Crew (Paperback)
Authorhouse, 9781524603878, 336pp.
Publication Date: April 15, 2016
Other Editions of This Title:
Hardcover (4/15/2016)
* Individual store prices may vary.
Description
Matt and Jeremy are two successful businessmen in their sixties wondering what to do with the rest of their lives. They decide to do something grand and to recruit enough people like themselves, successful, rich, and experienced in life, to form a political group. The group would campaign against corruption and win both the legislature and the management positions in Massachusetts, from governor to district attorney, then accomplish nine specified goals, leaving the state in good shape four years later. Then each can retire having accomplished the fantastic goal of cleaning up and restoring the ship of state. Taking on an impossible task, much like Don Quixote taking on the windmills, the group comes together, calls itself the cleaning crew, and carries out an exciting, offbeat and eyebrow-raising campaign culminating in what will become known as the Century Vote. With humor and the absence of the political corruption and infighting of the self-interested political class, Matt, Jeremy and others gather ever-increasing numbers of disaffected voters even as political intrigue, government abuse of power, vote-changing, litigation, and even murder are thrown in their path.