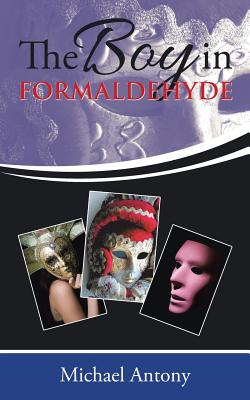 The Boy in Formaldehyde (Paperback)
Authorhouse, 9781524630966, 482pp.
Publication Date: April 8, 2016
* Individual store prices may vary.
Description
A controversial, avant-garde artist creates a macabre installation by putting what looks like a dead boy in a glass tank of formaldehyde. The art world dismisses the absurd suggestion that this might be a real body. Camilla, a blogger with a website for victims of child abuse, takes a different view. She launches her own investigation, which leads her to a ruthless child prostitution ring, involving prominent figures in politics, the social services, and the world of art. Enlisting the help of a friend (a failed writer but a talented con artist and martial arts instructor), she sets out to gather evidence to expose the network of paedophiles and bring them to justice. As they plunge into a sinister underground universe of sexual predators, each one with his own twisted rationalization for his acts, Camilla has to confront the ghosts of her own troubled past and the tragic adolescent love affair that marked her for life. With some of its characters inspired by real-life paedophiles who died recently, this dark psychological thriller journeys to the heart of perversion, and explores how insidiously it can take possession of even the most brilliant and successful people.