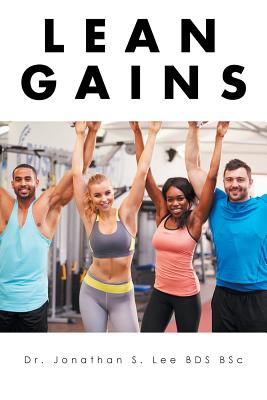 Lean Gains (Paperback)
The Science Behind Fat Loss and Muscle Gain
Authorhouse, 9781524634933, 152pp.
Publication Date: September 30, 2016
Other Editions of This Title:
Hardcover (9/30/2016)
* Individual store prices may vary.
Description
Have you ever woken up, looked in the mirror, and asked yourself why you can't get rid of your love handles, why the diets you've tried haven't worked or why the weight you lose always comes back--and then some?
Dr. Jonathan S. Lee asked those same questions a few years ago, but then he went back to basics, researching sports nutrition and exercise. He used what he learned to get the results he wanted, losing more than 10 percent of his body fat in two months.
In this guide to losing weight and building muscle, he shares how to:
- influence biochemistry to mimic the physiological responses to hormonal and neurological changes that occur naturally in the genetically elite;
- break through weight-loss plateaus; and
- keep your body guessing, progressing, and changing.
He also explains how insulin stops you from burning fat, how junk food affects your body, the difference between short-term weight loss and fat loss, and how fasting and vigorous exercise stimulates growth hormone levels.
Put Lee's insights, strategies, and principles to work for you, and make a conscious decision to achieve Lean Gains.
Dr. Jonathan S. Lee has devoted his life to nutrition and exercise ever since attending a gym at the age of sixteen. He earned a Bachelor of Science in nutrition and basic medical sciences from King's College in London and became a dental surgeon. He wrote this book to help anyone struggling with long-term weight loss and muscle gain.
or
Not Currently Available for Direct Purchase