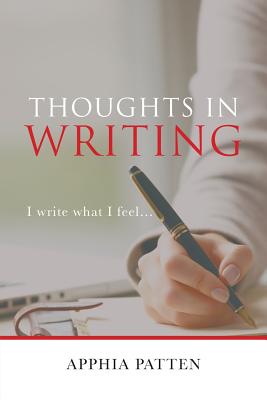 Thoughts in Writing (Paperback)
I Write What I Feel . . .
Authorhouse, 9781524662226, 166pp.
Publication Date: May 3, 2017
Other Editions of This Title:
Hardcover (5/3/2017)
* Individual store prices may vary.
Description
Is it possible to be in a situation you never planned to happen? If you could have foreseen the things that have happened in your life so far, would you regret anything? Would you take anything back?
In this book of poetry and spoken word, Apphia uses play on words and intellectual phrases to spark the mentality of imagination. For some poems, they are inspired by experience and others exist in their own right. It's not your standard poetry that is posed to rhyme at the ending of every stanza, but it is poetry that comes from the state of the heart. Thoughts in Writing expresses the thoughts and views of Apphia in a poetic format that is impossible to disregard, misunderstand, or misinterpret.