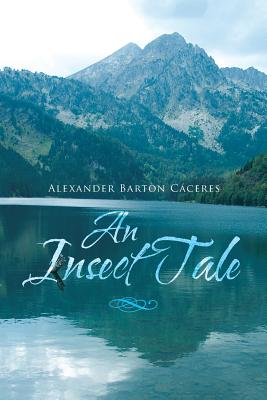 An Insect Tale
Paperback

* Individual store prices may vary.
Description
The tale about to be told takes place in a time and land long forgotten. It is a land of startling natural beauty and of great contrasts, from fertile grasslands to barren inhospitable deserts and from mighty mountains to frozen tundra. Its concepts of space and time are very different to ours. The dominant races here are not men or beasts but insects and other creatures of similar ilk, which thrive, establishing a rich variety of civilizations and cultures.
This world, commonly known as Insectdom, has seen many cataclysmic events throughout its history. Kingdoms and empires have come and gone. Good and evil have grappled with each other for supremacy, and yet the world lives on. However, despite this seemingly peaceful existence, all is not well in Insectdom. The darkness is resurging once more, waiting to rule again.
In the midst of all this uncertainty, three young Kald re from a mysterious northern island sail south to fulfill the mantle of their order: to counsel the people of Insectdom and to protect them. They must travel along the world's many paths and meet a contrasting cast of individuals of different races and creeds. However, what these novice sorcerers do not know is that they will soon become victims of a secret plot, which seeks to destroy all that their forebearers had built before them--a conspiracy so sinister that all beings on this earth, from the lowliest peasant to the mightiest king, will not be spared. As Insectdom is once again consumed by the fires of war, Grizwald, Lazim ff, and M zlak must be forced to make terrible choices: to act only within the limits of justice and morality or to save Insectdom from itself, whatever the cost may be.
Authorhouse, 9781524667184, 164pp.
Publication Date: December 7, 2016
or
Not Currently Available for Direct Purchase