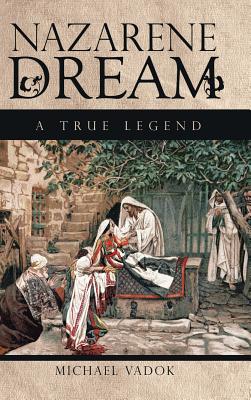 Nazarene Dream (Hardcover)
A True Legend
Authorhouse, 9781524684600, 384pp.
Publication Date: April 3, 2017
Other Editions of This Title:
Paperback (4/3/2017)
* Individual store prices may vary.
Description
In Nazarene Dream, key events in the life of Joshua (Jesus) unfold and reveal the motivation behind his mission, how he meets his disciples, and how he gets in trouble with the authorities. Above all, they show how Joshuas followers come to mistake a thoroughly human Galilean rabbi for a divine, miracle-working messiah. Decades later, after Joshua fails to return in time to prevent the Romans defeat of the Jews and the destruction of Jerusalem, a proto-Christian Jewish community in Syrian Antioch has a crisis of faith. Within this community, popular rabbi Ariel must confront his flocks doubts, disillusionment, and desertion of the cult of Joshua. But Ariel still believes. His observations and experiences of the wars atrocities convince Ariel that the war is the fulfillment of signs revealed by Joshua himself. Ariel resolves to persuade his community that their messiah saw the war coming and will return as promised.
About the Author
Michael Vadok has a B.S. in mathematics from U.C. Irvine and has worked for a variety of employers. He is addicted to reading books of all kinds. He once was obsessed with reading all he could about what scholars have to say about the historical Jesus. Nazarene Dream is based on that investigation.