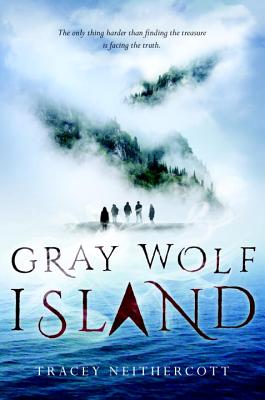 Gray Wolf Island (Hardcover)
Knopf Books for Young Readers, 9781524715304, 336pp.
Publication Date: October 10, 2017
* Individual store prices may vary.
Description
Five friends. Five secrets. One chance to find the treasure of a lifetime.
 
Ruby's sister had one dying wish: that Ruby explore the infamous Gray Wolf Island and find its legendary treasure. But when you take from Gray Wolf Island, the island demands something in return. Along with an eclectic group of friends —each with a mysterious past — Ruby sets off on a dangerous journey. Together, the group must face their own demons and give their secrets to the island in order to reach their goal.
 
For fans of The Unbecoming of Mara Dyer comes a compelling thriller with shades of magical realism, romance, and the ultimate test of friendship.
 
"The complex characters are perfectly matched to the moving, magical, mysterious plot. Combine this with hypnotically beautiful prose, and you have a perfect novel." —April Genevieve Tucholke, author of Between the Devil and the Deep Blue Sea and Wink Poppy Midnight
About the Author
Tracey Neithercott's first book was written by hand and illustrated with some really fancy colored pencils. It was highly acclaimed by her mother. Now she spends her days as a magazine editor and her nights writing stories about friendship, love, murder, and magic. (None of which she illustrates—you're welcome.) She lives in Massachusetts with her husband, who suggests improving her novels by adding lightsabers. Visit Tracey online at traceyneithercott.com and follow @T_Neithercott on Twitter, where she's pursuing a PhD in procrastination.
Praise For Gray Wolf Island…
"The complex characters are perfectly matched to the moving, magical, mysterious plot. Combine this with hypnotically beautiful prose, and you have a perfect novel." —April Genevieve Tucholke, author of Between the Devil and the Deep Blue Sea and Wink Poppy Midnight
 
"Mysterious and moody, with writing as magical as its setting, Gray Wolf Island captivated me from its chilling first chapter all the way to the very end—I couldn't read it fast enough!"
—Kayla Olson, author of The Sandcastle Empire

"For readers who enjoy puzzles and riddles, this is a haunting, intriguing pick." —Booklist

"[A] strange, unique story of interesting characters and mysterious, magical setting." —VOYA

"Rich in atmosphere and characters with real depth, Ruby's adventure sings." —Kirkus Reviews

"Creates a dialogue about second chances and redemption" —School Library Journal