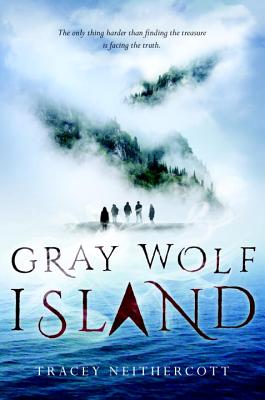 Gray Wolf Island (Hardcover)
Alfred A. Knopf Books for Young Readers, 9781524715304, 336pp.
Publication Date: October 10, 2017
Description
For fans of The Strange and Beautiful Sorrows of Ava Lavender comes a compelling story of five friends in search of a legendary treasure. They'll face adventure, supernatural elements, and what it means to trust your friends with the darkest of secrets.

Ruby's sister had one dying wish: that Ruby explore the infamous Gray Wolf Island and find the treasure long rumored to be buried there. Ruby sets off to find it, with only a poem, serving as a treasure map, to guide her. She teams up with some local friends--a boy supposedly born of a virgin, a girl who doesn't sleep, a boy who has visions of his own death, and another with a dark family history. Together, they must face their own demons and give their secrets to the island in order to find their treasure. Along the way, they'll learn things about themselves, and each other, that they never thought possible. But on an island that demands both truth and death, how far will they go to reach the end?
About the Author
Tracey Neithercott's first book was written by hand and illustrated with some really fancy colored pencils. It was highly acclaimed by her mother. Now she spends her days as a magazine editor and her nights writing stories about friendship, love, murder, and magic. (None of which she illustrates--you're welcome.) She lives in Massachusetts with her husband, who suggests improving her novels by adding lightsabers. Visit Tracey online at traceyneithercott.com and follow @T_Neithercott on Twitter, where she's pursuing a PhD in procrastination.
Advertisement