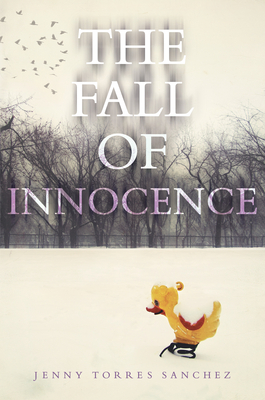 The Fall of Innocence (Hardcover)
Philomel Books, 9781524737757, 448pp.
Publication Date: June 12, 2018
Other Editions of This Title:
Paperback (10/17/2003)
Hardcover (10/10/1997)
* Individual store prices may vary.
Description
The Lovely Bones meets Celeste Ng for teens in this gorgeous, haunting, and tragic novel that examines the crippling--and far-reaching--effects of one person's trauma on her family, her community, and herself.

For the past eight years, sixteen-year-old Emilia DeJesus has done her best to move on from the traumatic attack she suffered in the woods behind her elementary school. She's forced down the memories--the feeling of the twigs cracking beneath her, choking on her own blood, unable to scream. Most of all, she's tried to forget about Jeremy Lance, the boy responsible, the boy who caused her such pain. Emilia believes that the crows who watched over her that day, who helped her survive, are still on her side, encouraging her to live fully. And with the love and support of her mother, brother, and her caring boyfriend, Emilia is doing just that.

But when a startling discovery about her attacker's identity comes to light, and the memories of that day break through the mental box in which she'd shut them away, Emilia is forced to confront her new reality and make sense of shifting truths about her past, her family, and herself.

A compulsively-readable tragedy that reminds us of the fragility of human nature.

Praise for The Fall of Innocence

* "Sanchez deftly shows the long-lasting impact of the assault. . . . An intimate and tragic look at how traumatic incidents affect individuals, their families, and others around them." --Kirkus Reviews, STARRED REVIEW

* "Sanchez writes with stunning detail, showcasing the beauty that can be found in small moments, in family interactions, in nature, and in seemingly everyday objects. . . and illustrates how a trauma like Emilia's has widespread effects." --School Library Journal, STARRED REVIEW

* "It is hard to imagine a more beautifully told, more moving, or more authentic story of one family's journey through unbearable pain." --VOYA, STARRED REVIEW

"Beautifully written but ineffably sad, Emilia's story is a case study of trauma and its aftermath." --BCCB

"Emilia's inner world both captivates and devastates." --Publishers Weekly

"Internal and contemplative, [this novel's] haunting quality lingers." --Booklist
About the Author
Jenny Torres Sanchez (www.jennytorressanchez.com) is a Pushcart Prize-nominated full-time writer and former English teacher. She was born in Brooklyn, New York, but has lived on the border of two worlds her whole life. She is the author of Because of the Sun; Death, Dickinson, and the Demented Life of Frenchie Garcia; and The Downside of Being Charlie. She lives in Orlando, Florida, with her husband and children. Follow her on Twitter @jetchez.
Praise For The Fall of Innocence…
Praise for The Fall of Innocence

* "Sanchez deftly shows the long-lasting impact of the assault. . . . An intimate and tragic look at how traumatic incidents affect individuals, their families, and others around them." --Kirkus Reviews, STARRED REVIEW

* "Sanchez writes with stunning detail, showcasing the beauty that can be found in small moments, in family interactions, in nature, and in seemingly everyday objects. . . and illustrates how a trauma like Emilia's has widespread effects." --School Library Journal, STARRED REVIEW

* "It is hard to imagine a more beautifully told, more moving, or more authentic story of one family's journey through unbearable pain." --VOYA, STARRED REVIEW

"Beautifully written but ineffably sad, Emilia's story is a case study of trauma and its aftermath." --BCCB

"Emilia's inner world both captivates and devastates." --Publishers Weekly

"Internal and contemplative, [this novel's] haunting quality lingers." --Booklist