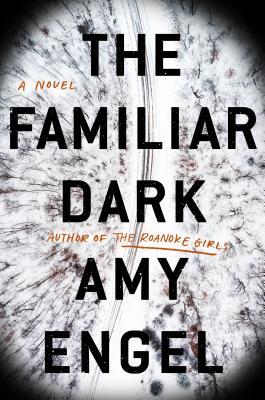 The Familiar Dark
A Novel
Hardcover

* Individual store prices may vary.
Other Editions of This Title:
Digital Audiobook (3/30/2020)
Paperback (3/16/2021)
Paperback, Large Print (3/31/2020)
Description
One of Publishers Weekly's Best Books of 2020 (Mystery/Thriller)

"From its gripping beginning to its sobering finale, Amy Engel's The Familiar Dark never fails to enthrall with surprising twists."–Associated Press

A spellbinding story of a mother with nothing left to lose who sets out on an all-consuming quest for justice after her daughter is murdered on the town playground.

Sometimes the answers are worse than the questions. Sometimes it's better not to know.

Set in the poorest part of the Missouri Ozarks, in a small town with big secrets, The Familiar Dark opens with a murder. Eve Taggert, desperate with grief over losing her daughter, takes it upon herself to find out the truth about what happened. Eve is no stranger to the dark side of life, having been raised by a hard-edged mother whose lessons Eve tried not to pass on to her own daughter. But Eve may need her mother's cruel brand of strength if she's going to face the reality about her daughter's death and about her own true nature. Her quest for justice takes her from the seedy underbelly of town to the quiet woods and, most frighteningly, back to her mother's trailer for a final lesson.

The Familiar Dark is a story about the bonds of family—women doing the best they can for their daughters in dire circumstances—as well as a story about how even the darkest and most terrifying of places can provide the comfort of home.
Praise For The Familiar Dark: A Novel…
"From its gripping beginning to its sobering finale, Amy Engel's The Familiar Dark never fails to enthrall with surprising twists."
–Associated Press

"The Familiar Dark follows a mother who investigates a dark murder. Sounds simple. It's not. And it's the beautiful writing that knifes through you in this one."
–Brad Meltzer, Parade

"[A] harrowing thriller. . . . Without sacrificing any of the narrative's ferocious urgency, Engel gradually discloses a few of Eve's own guilty secrets—on the way to some gut-wrenching final revelations. This rural noir stakes Engel's claim to that dystopian terrain somewhere between Gillian Flynn's Sharp Objects and Daniel Woodrell's Winter's Bone."
–Publishers Weekly, starred review

"The Familiar Dark is a blistering rural noir brimming with dark secrets and the harsh realities of survival in a hardscrabble town. As Eve Taggert seeks vengeance for her daughter's murder and descends into the depths of her own jagged past, we are reminded that a mother's love is a fearsome thing. A powerful, gripping, heart-stopping read."
–Laura McHugh, award-winning author of The Wolf Wants In

"A dark, deeply compelling novel with a twist at the end that made me gasp."  
—Roxane Gay, Year in Reading (2020)

"Engel masterfully creates a milieu in which women struggle against all odds to provide the best lives possible for their daughters. . . . A stunning conclusion."
–Booklist, starred review

"A dark and beautifully written thriller with a haunting ending that will stay with you long after you've turned the last page. Engel's ability to conjure the harsh beauty of the Ozarks is spellbinding. An emotional and powerful read."
–Catherine Steadman, New York Times bestselling author of Something in the Water

"Uncompromising, fierce and brilliant."
–The Guardian

"In this heart-rending tale of motherhood and murder, Amy Engel takes us into the heart of the Ozarks. . . . The Familiar Dark promises to be a gripping new novel about the lengths to which we go for family."
–CrimeReads, "The Most Anticipated Crime Books of 2020"

"The Familiar Dark is a twisty thriller that will appeal to fans of dark mysteries, but it is also an exploration of motherhood's many faces and the extraordinary strength of a woman protecting her child."
–BookTrib

"[An] uncompromising and absorbingly written new novel. . . . Not just a fine thriller but a fine character study, plumbing family and particularly mother-daughter relationships and showing Eve, her mother, and Izzy's mother, too, as women unbendable as oak."
–Library Journal

"A grim and gritty thriller, this is a story that will haunt readers."
–The Parkersburg News and Sentinel

"The Familiar Dark is impeccably plotted. . . . The novel digs deep into the gritty, cold undersoil of Eve's hometown, never shying away from the biting realism of sexism and poverty. But it is the shocking moments of tenderness and love these characters show one another that packs the biggest emotional punch and reminds readers where true power resides. . . .  The thoughtful exploration of legacies of violence and the force of a mother's love shape this riveting thriller."
–Shelf Awareness

"A superbly crafted dystopian noir novel of 'women doing the best they can for their daughters in dire circumstances,' The Familiar Dark showcases author Amy Engel's very special and thoroughly reader-engaging narrative storytelling style."
–The Midwest Book Review
Dutton, 9781524745950, 256pp.
Publication Date: March 31, 2020
About the Author
Amy Engel is the author of The Familiar Dark, The Roanoke Girls and the Book of Ivy series. A former criminal defense attorney, she lives in Missouri with her family.
or
Not Currently Available for Direct Purchase