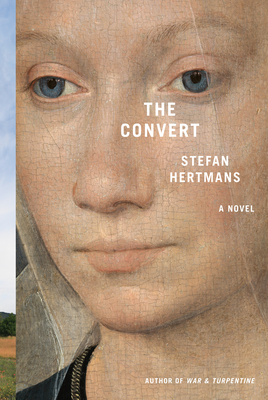 The Convert
A Novel
Hardcover

* Individual store prices may vary.
Other Editions of This Title:
Digital Audiobook (2/3/2020)
Description
Finalist for the 2020 National Jewish Book Awards

In this dazzling work of historical fiction, the Man Booker International–long-listed author of War and Turpentine reconstructs the tragic story of a medieval noblewoman who leaves her home and family for the love of a Jewish boy.
 
In eleventh-century France, Vigdis Adelaïs, a young woman from a prosperous Christian family, falls in love with David Todros, a rabbi's son and yeshiva student. To be together, the couple must flee their city, and Vigdis must renounce her life of privilege and comfort. Pursued by her father's knights and in constant danger of betrayal, the lovers embark on a dangerous journey to the south of France, only to find their brief happiness destroyed by the vicious wave of anti-Semitism sweeping through Europe with the onset of the First Crusade.
 
What begins as a story of forbidden love evolves into a globe-trotting trek spanning continents, as Vigdis undertakes an epic journey to Cairo and back, enduring the unimaginable in hopes of finding her lost children.
 
Based on two fragments from the Cairo Genizah—a repository of more than three hundred thousand manuscripts and documents stored in the upper chamber of a synagogue in Old Cairo—Stefan Hertmans has pieced together a remarkable work of imagination, re-creating the tragic story of two star-crossed lovers whose steps he retraces almost a millennium later. Blending fact and fiction, and with immense imagination and stylistic ingenuity, Hertmans painstakingly depicts Vigdis's terrible trials, bringing the Middle Ages to life and illuminating a chaotic world of love and hate.
Praise For The Convert: A Novel…
"The Convert, briskly translated from the Dutch by David McKay, is an imaginative flight, full of darkness and light, lively characters, life-altering conflicts, violence and kindness, birth, death and, oddly, a lot of snakes. It is, as it says right there on the cover, nothing less than a novel. And it's a really good one."
--Valerie Martin, The New York Times

"Following such writers as W.G. Sebald, Emmanuel Carrère and Patrick Modiano, [Hertmans] splices his own travels and research into the rendering of the past…Leavening the story's many horrors is the miracle of its preservation. Somehow, nearly a millennium later, Hamoutal has been remembered and honored."
--Sam Sacks, The Wall Street Journal

"Utterly spellbinding and brilliantly translated, this prize-worthy journey through time will pull readers in and won't let go until the very last page. A great choice for discussion groups."
--Library Journal (Starred)
 
"[A] commanding historical novel . . . [that] will satisfy readers willing to be swept away into a starkly different time."
--Publishers Weekly
 
"The book has a quiet intimacy to it . . . . Constructed with delicacy, lyricism, and care."
--Kirkus Reviews

Praise from the UK

"Extraordinarly good . . . An astonishing tale . . . Hertmans conjures the medieval world with the same sensuous detailing that was so effective in War and Turpentine."
—David Mills, The Sunday Times

"Enthralling . . . . A spectacular tale told with spectacular accomplishment."
--Peter Kemp, The Sunday Times ("Books of the Year")

"Hamoutal's story is neatly interwoven with . . . a careful analysis of the various documents and scholarly articles he consulted and an impressively assiduous attempt to follow in her many footsteps."
--James Walton, The Times

"A tale of doomed love . . . What opens as romantically as Romeo and Juliet with the love story of two young adolescents whose wealthy, partisan, and influential families are implacably opposed, ends equally as drastically." 
—Amanda Hopkinson, The Jewish Chronicle

"[A] wonderful book . . . . such beautiful prose." 
--Aaron Leibel, Washington Jewish Week
Pantheon, 9781524747084, 304pp.
Publication Date: February 4, 2020
About the Author
STEFAN HERTMANS is an internationally acclaimed Flemish author. For more than twenty years he was a professor at the Royal Academy of Fine Arts, Ghent, where he wrote novels, poems, essays, and plays. His previous book, War and Turpentine, was awarded the prestigious AKO Literature Prize in 2014.

Translated from the Dutch by David McKay.