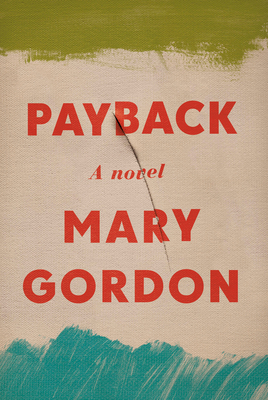 Payback
A Novel
Hardcover

* Individual store prices may vary.
Other Editions of This Title:
Paperback (8/24/2021)
Description
In this novel of lifelong reckoning between two women by the award-winning Mary Gordon, we meet Quin Archer, the revenge-loving queen of the reality-TV show Payback. Unbeknownst to her many fans, Quin was once an angry teen named Heidi, whose true story may be known only to Agnes, her art teacher at a private New England girls' school in the 1970s. Then a young woman herself, Agnes saw a spark of originality in the brooding Heidi. But when she suggested Heidi visit the Museum of Modern Art in New York City, the girl returned with a disastrous account of having been picked up at the museum by an older man. Agnes's stunned response will haunt both women for decades.
 
Gordon narrates this tale of #MeToo misunderstanding, from a time before there was language to contain it, with a sharp sense of life's changing tempo. She takes us through Heidi's disappearance and reinvention as Quin, and Agnes's escape into career and family in Italy, exploring their choices and potential for happiness until, inevitably, they meet again. Payback is a remarkable book about the precise weight of our words and deeds from a writer whose moral vision is deeply rewarding in its subtlety.
Praise For Payback: A Novel…
"Her most topical and propulsive novel to date." —Heller McAlpin, Los Angeles Times

"[Gordon] is expert at creating characters of clear moral, intellectual and what might be called aesthetic goodness—then testing that goodness in a clarifying, often life-altering way." —Ellen Akins, The Washington Post

"Morally complex . . . Since her marvelous first novel, Final Payments (1978), [Gordon] has concerned herself with questions of ethics, belief, responsibility, devotion, obligation. What do human beings owe one another and how can we know what is the right thing to do? How are we to love the ungrateful, deluded and ill-tempered who cannot return our love? Who is the victim, who is the victimizer, and how easily are those roles reversed?" —Francine Prose, The New York Times

"Nuanced . . . Explores how one moment can completely change the trajectory of two women's lives forever . . . Gordon's understated and beautiful prose reveals the murkiness of victimhood, forgiveness, and redemption." —Carolyn Quimby, Chronogram

"Gordon's masterful structure and sense of voice create an intensely moving meditation on the relationship of the past self and its deeds to the present, as well as a brilliant evocation of the emotional impact of aging on women's lives and identities." —Kristen McDermott, Historical Novel Society

"Gordon creates finely nuanced moral quandaries and explores the deep toxicity of sexism with scintillating energy and piercing inquisitiveness . . . Every facet of this psychologically and sensuously lush novel about damage and nurture, altruism and selfishness, disorder and art, privacy and meaningful work, sexual violence and blame, hate and forgiveness poses profound questions about womanhood, how one lives one's life, what truly matters, and what we owe others." —Donna Seaman, Booklist (starred review)

"Excellent . . . Contrasts the 1970s world of upper-class women's education with the #MeToo era . . . Gordon nails period details and vividly describes her characters' worlds, whether they are restoring a work of art or raising a daughter. This mesmerizing novel hits hard."
—Publishers Weekly (starred review)

"Payback offers many pleasures, not only the range in voices but also the evocation of two eras, the early 1970s and the current decade . . . Beautiful writing, with wonderful observations on families, life in Italy, aging, and the passage of time." —Sarah McCraw Crow, BookPage
Pantheon, 9781524749224, 352pp.
Publication Date: September 1, 2020
About the Author
MARY GORDON is the author of nine novels, including Final Payments, The Love of My Youth, Pearl, and There Your Heart Lies; six works of nonfiction, including the memoirs Circling My Mother and The Shadow Man; and three collections of short fiction, including The Stories of Mary Gordon, which was awarded the Story Prize. She teaches at Barnard College and lives in New York City.