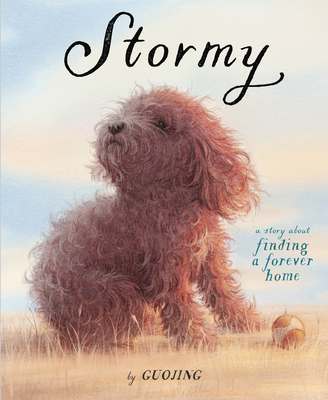 Stormy (Hardcover)
A Story About Finding a Forever Home
Schwartz & Wade, 9781524771768, 40pp.
Publication Date: September 17, 2019
Other Editions of This Title:
Library Binding (9/17/2019)
* Individual store prices may vary.
Fall 2019 Kids Indie Next List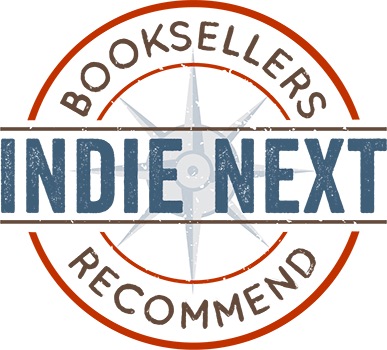 "My new favorite picture book,
Stormy
by Guojing, contains not a single word. Nonetheless, it's one of the most heartfelt and moving stories I've ever experienced. An orphan dog and a young woman come to know of each other at a park. The pup is shy of the woman's attempts to play, but slowly comes around. When the woman heads home for the day, she leaves the dog behind (or so she thinks), but when a sudden thunderstorm erupts, both dog and woman are desperate to be reconnected. The artwork is amazing — the use of color and expression tells the reader everything, with no text necessary. I can't wait to share this with a child too young to read, but fully able to tell me the story by looking at the pictures."
— Jen Wills Geraedts, Beagle and Wolf Books & Bindery, Park Rapids, MN
View the List
Description
From the creator of the New York Times best-illustrated children's book award winner The Only Child, comes a gorgeous and moving wordless picture book that's perfect for dog lovers.

In this heartwarming, wordless picture book that's perfect for dog lovers, a woman visits a park and discovers a pup hiding under a bench--scruffy, scared, and alone. With gentle coaxing, the woman tries to befriend the animal, but the dog is too scared to let her near. Day after day, the woman tries--and day after day, the dog runs away. With perseverance and patience--and help from an enticing tennis ball--a tentative friendship begins. But it's not until a raging storm forces the two together that a joyous and satisfying friendship takes hold. Guojing poignantly explores how trust doesn't always come easily, but how, over time, and with kindness and determination, forever love can grow.

Praise for The Only Child:

A New York Times Best Illustrated Book

"Rare is the book containing great emotional depth that truly resonates across a span of ages: this is one such." --Kirkus Reviews, Starred

"Fine draftsmanship, deft pacing, and striking imaginative power distinguish this debut." --Publishers Weekly, Starred

"Each arresting, softly penciled panel is surprisingly luminous in spite of its monochromatic palette, and in those gentle scenes, Guojing evokes a wide range of feeling, especially the lonesomeness of the little girl, who never quite seems at ease alone. Reminiscent of Raymond Briggs' classic, The Snowman (1978), this is quiet, moving, playful, and bittersweet all at once." --Booklist, Starred

"In Guojing's beautiful, wordless storybook, a little Chinese girl left home alone wanders off into the snow and has magical cloud adventures with a benevolent stag." --Shelf Awareness, Starred
About the Author
GUOJING is a New York Times best illustrated children's book recipient for her debut book, The Only Child. She is an illustrator and concept artist from the Shanxi Province of China. She began drawing at an early age, and completed her BFA from Tianjin Academy of Fine Arts in 2006. She has worked as a Concept Artist on games and children's television shows, and first conceived the idea for Puchio while working in animation in Singapore.
Praise For Stormy: A Story About Finding a Forever Home…
"A touching tale about the strong emotional connection between dog and human." —Kirkus Reviews, starred review 

"Guojing paces the story to rock emotionally between the dog's lonely existence and the woman's offer of love, building all the way to a joyful conclusion." —Publishers Weekly, starred review

" Adults should be prepared for some serious pet pleading after kids get a look at our scruffy hero and its happy ending."—Bulletin, starred review

"Brimming with golden-hued love, this is a book that successfully appeals to our most basic human sentiment, perfect for anyone who appreciates Guojing's accomplished visual style as well as dog lovers of all ages." —Booklist, starred review

"This beautifully illustrated book will appeal to a wide range of ages, can spark conversations around houselessness and insecurity, or just be enjoyed as a tale of a dog finding a "­forever home." —School Library Journal

"Guojing amplifies the suspense and sentiment of her story with the skill — and mercilessness — of a great Disney or Pixar director.... Masterful." —New York Times Book Review