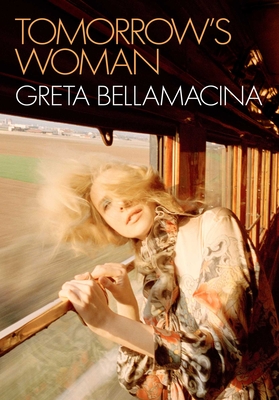 Tomorrow's Woman (Paperback)
Andrews McMeel Publishing, 9781524854096, 112pp.
Publication Date: February 4, 2020
* Individual store prices may vary.
Description
A dazzling poetic meditation on motherhood, female identity, ennui, and love by Greta Bellamacina, London-based poet, actress, filmmaker, and model.

In Tomorrow's Woman, Greta Bellamacina's bold, exploratory voice combines the vivid imagery of French surrealism and British romantic poetry with a modern, first-person examination of love, gender identity, motherhood, and social issues. Andy Warhol's Interview Magazine writes that "Bellamacina is garnering critical acclaim for her way with words and her ability to translate the classic poetic form into the contemporary creative landscape."

This is her first volume of her poetry to be released in the United States.
About the Author
Greta Bellamacina is an actress, filmmaker, and poet. She was born in London and made her acting debut in Harry Potter and the Goblet of Fire at the age of thirteen. She trained at RADA, where she performed a variety of lead theatre roles, before going on get a B.A. in English at King's College London. Her feature film Hurt by Paradise is currently in post-production.

As a poet, Greta Bellamacina was shortlisted as Young Poet Laureate in 2014 for her debut collection, Kaleidoscope. In 2015, she edited On Love, a survey of contemporary British love poetry from Ted Hughes to the present. The same year, she published Perishing Tame, her first collection with New River Press, "a dazzling meditation on motherhood, female identity, ennui and love," which she launched at The Shakespeare & Company in Paris.

In 2016, she published a collection of collaborative poetry with Robert Montgomery: Points for Time in the Sky, a pyschogeographical journey through modern Britain, and a rare example of collaborative poetry in British literature. The same year, she edited Smear, an anthology of contemporary feminist poetry. Dazed said the collection "unapologetically confronts self-image, body autonomy and our relationships with each other, celebrating the imperfect, frank woman." In 2018, she was commissioned by the National Poetry Library to write a group of poems for their Odyssey series—modern mediations on Homer's Odyssey.

Andy Warhol's Interview magazine says Greta "is garnering critical acclaim for her way with words and her ability to translate the classic poetic form into the contemporary creative landscape."