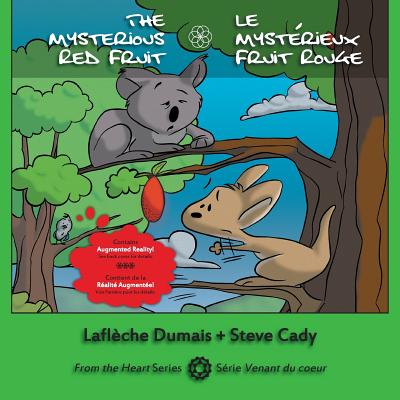 The Mysterious Red Fruit - Le Mysterieux Fruit Rouge (Paperback)
FriesenPress, 9781525501067, 40pp.
Publication Date: January 27, 2017
Other Editions of This Title:
Hardcover (1/27/2017)
* Individual store prices may vary.
Description
This book is intended for parents wanting to tell their children a fable with an embedded moral. The story depicts a young kangaroo named Jorgi wishing to eat an intriguing fruit ill-suited for kangaroos. Despite his parents' warnings, Jorgi somehow gets his paws on his prized treasure and eats it with dire consequences. The colorful images are beautifully illustrated by Steve Cady. This book is written in both English and French to foster the learning of multiple languages. The Augmented Reality in this book allows you to read a Spanish translation and much more. For more details, visit www.laflechedumais.com Ce livre est destine aux parents souhaitant raconter une fable impregnee d'une morale a leurs enfants. L'histoire decrit un jeune kangourou nomme Jorgi desirant manger un fruit intriguant ne convenant pas aux kangourous. Malgre les avertissements de ses parents, Jorgi met la patte sur son tresor et en mange avec des consequences desastreuses. Les images vives sont magnifiquement illustrees par Steve Cady. Ce livre est ecrit en francais et en anglais pour favoriser l'apprentissage de plus d'une langue. La Realite Augmentee integree au livre offre une traduction en espagnol et bien davantage. Pour de plus amples informations, consultez www.laflechedumais.com.
or
Not Currently Available for Direct Purchase