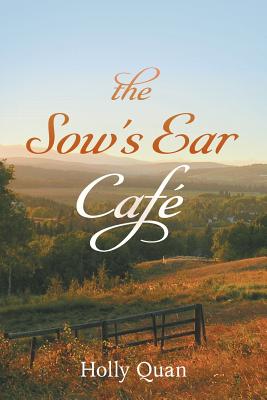 The Sow's Ear Café (Paperback)
FriesenPress, 9781525515767, 432pp.
Publication Date: February 19, 2018
Other Editions of This Title:
Hardcover (2/19/2018)
* Individual store prices may vary.
Description
In her late 30s, Lucie Tanguay is a self-reliant, lippy livewire when her high-pressure, upscale Vancouver life suddenly and shockingly unravels. With help from one of her few trusted friends, Lucie gets out of town and starts looking... for what? She doesn't know. Car trouble maroons her in the small town of Sweetgrass, Alberta, where she takes a temporary job in a local caf . She begins soaking in the natural beauty and drama of her surroundings, and comes to form close bonds with people in town. Sweetgrass becomes as much a state of mind for Lucie as a place she just might want to call home. She falls in love in a brand-new way, her world-view utterly altered.

Then a series of frightening events causes another seismic shift in Lucie's life, thrusting her into danger and suspicion - a terrifying situation in which she must learn to balance her long-held toughness with her newfound faith in love. A lyrical, contemporary romantic drama, The Sow's Ear Caf tracks one woman's path to healing through spectacular landscape, friends, and love....