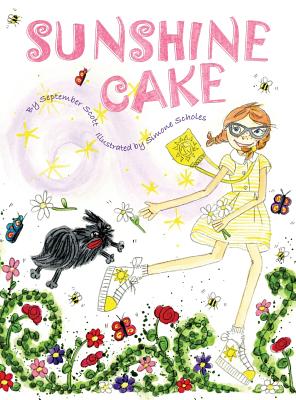 Sunshine Cake
Hardcover

* Individual store prices may vary.
Description
Sunshine Cake is about an 8-year-old do-gooder who knew at an early age that her gift was to lift up the world. She wears sparkles at the tips of her toes and spreads sunshine wherever she goes. A creator of her own happiness, she makes every day an adventure. Never bored, she seeks beauty in her surroundings and finds joy in simple pleasures like helping others, sharing her time, and writing letters. The perfect blend of an old soul and a young spirit, Sunshine Cake shows how easy it can be to take the ordinary and bake up something extraordinary. Her small gestures help change the way we treat each other and it is her acts of kindness and genuine spirit that make her so special. Readers are reminded that true beauty and character radiates from within. Her recipe for happiness is quite simple, you see. A dash of JOY drizzled with sweetness beyond measure is all it takes for Sunshine Cake to fill the hearts of every reader ...
FriesenPress, 9781525528057, 44pp.
Publication Date: July 27, 2018