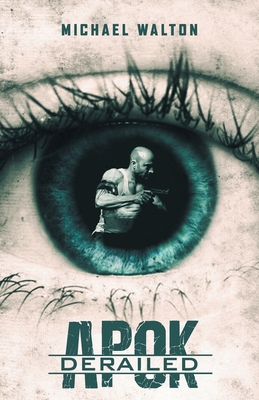 APOK Derailed (Paperback)
FriesenPress, 9781525536458, 468pp.
Publication Date: October 10, 2019
Other Editions of This Title:
Hardcover (10/10/2019)
* Individual store prices may vary.
Description
Global political conspiracies were a myth, until Colonel Miguel Mejia - aka APOK - discovered a rebel organization named the Sons of Liberty. Tracking down its members, his investigation started succeeding until an explosion left him beaten, bloodied and broken. Drowning in pain, strung up in a hospital bed at a top secret military facility he volunteers for a radical new therapy.

Forcing himself to recover, he struggles through the pain, growing frustrated watching highlights of the election of a new world leader plunging society into chaos, with heavily armed groups jockeying for position.

As APOK's strength returns, he realizes his hospital is not what it seems, his captors give him a choice: complete his training and kill the leader of the world, or watch his family and friends die.

Should Miguel succeed, he dies a failure; if he fails, he lives long enough to know he failed those closest to him; if he escapes, can he survive long enough to expose the truth?

APOK Derailed is the second in Walton's trilogy of epic thrillers. Spanning the globe, it leaps from one heart-stopping scene to another, painting a vivid picture of the world of tomorrow....